WST Cam for Knob System Fast Helmet
---
<
---
WST Cam for Knob System Fast Helmet
Features:


.High-quality raw materials: The helmet is made of high-quality ABS material with high hardness and good color reproduction. The magic tape is made of nylon and has a very soft texture. These magic tape straps are often used for close-fitting clothing. The helmet pad is made of EVA sponge and can effectively cushion shock.
.Professional style: NVG Mount on the front and side rails on the side, which can be equipped with flashlights and other products. Designed according to the original style of the military Fast helmet, the height of the Fast helmet standard is restored. The top of the helmet is equipped with a professional magic tape that can be fitted with other helmet accessories such as lifesaving lights. The helmet has a rounded helmet pad that can be shock-proofed from all directions to reduce head damage.
.Product introduction: The Fast helmet is a product of OpsCore and was exhibited in 2008. The helmet is modularized and more helmet accessories can be loaded after the rails are added. This helmet is available in ballistic and non-ballistic versions. Non-wartime non-ballistic versions with diamond or round holes increase breathability and increase heat dissipation, while the ballistic version is used for battlefields.
.This helmet is excellent in terms of cost performance, complete accessories, and the price is very affordable.
.Adaptation: head circumference 52-60cm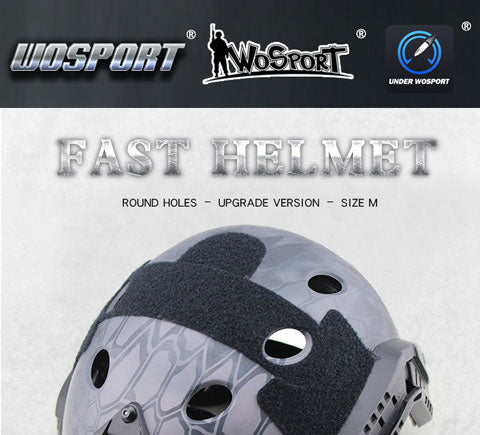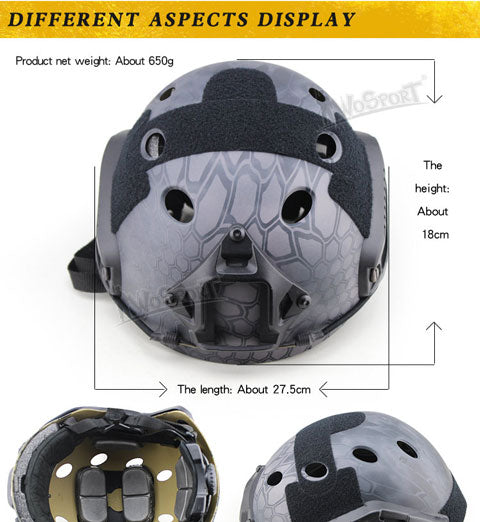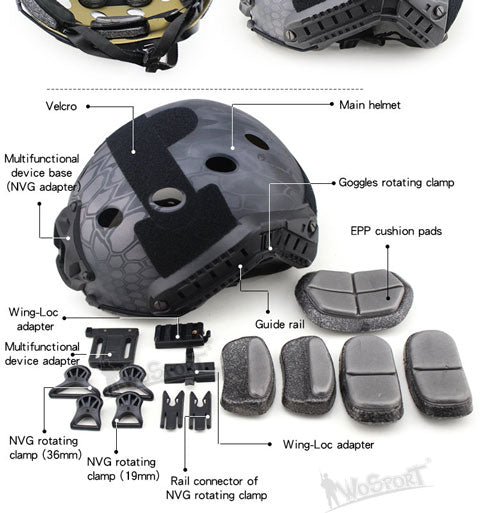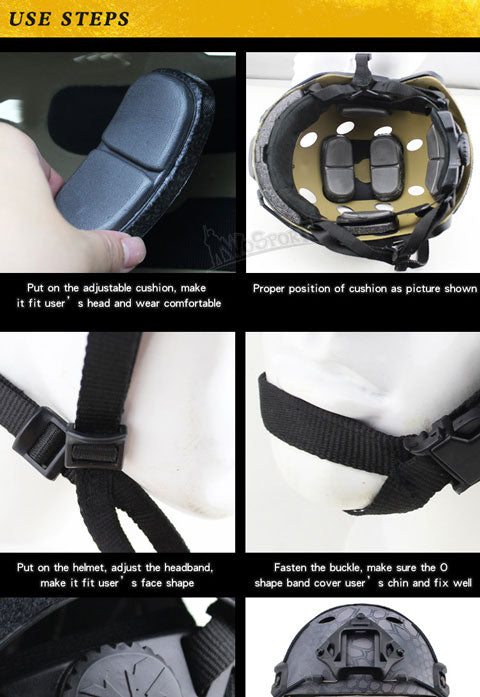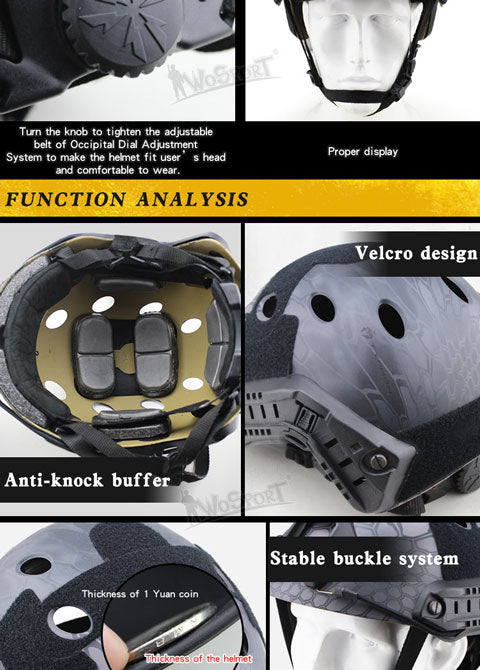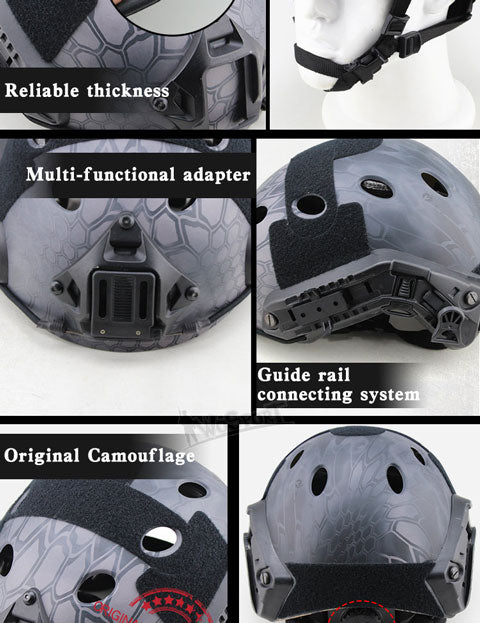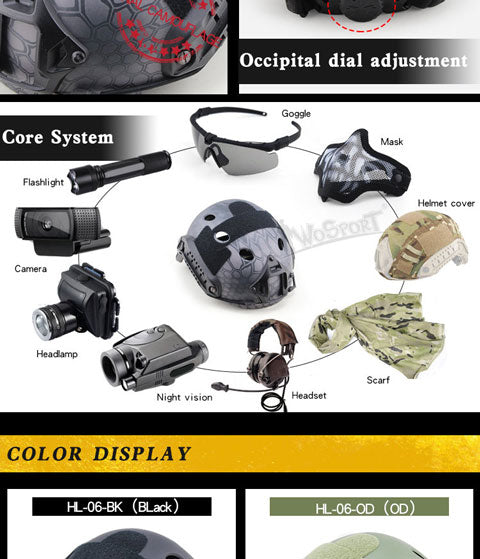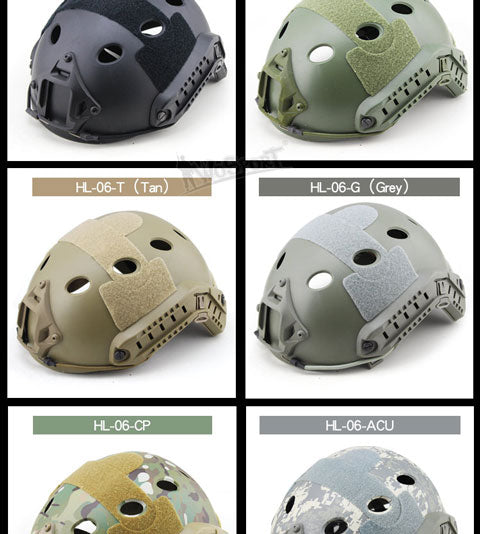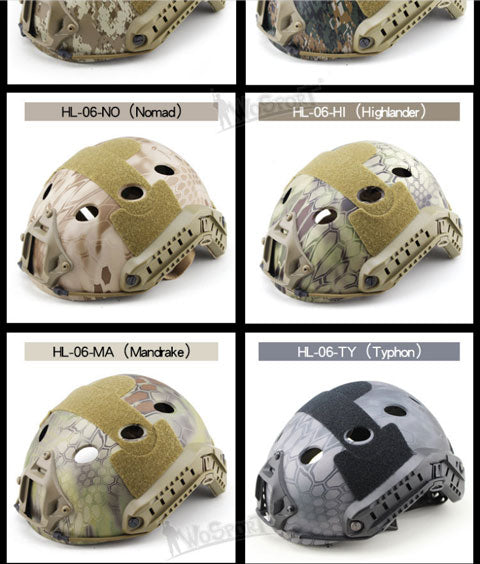 • Estimated Delivery Time 7-14 Days.
• 100% Satisfaction Guarantee.
• 30 Days Money Back Guarantee.

---
We Also Recommend
---