Wolf Slaves Ghost Interceptor OTV Airsoft/Paintball Tactical Molle Body Armor
---
<
---
Wolf Slaves Ghost Interceptor OTV Airsoft/Painball Tactical Molle Body Armor
The Wolf Slaves Phantom Interceptor Modular OTV Body Armor is designed for those looking for a serious body armor vest for hard-core simulations and Airsoft gaming. It is modeled and designed after the interceptor vest widely used by military personnel all over the world. It features a rugged and durable build quality with MOLLE webbing for attaching all of the pouches you may possibly need.

History of the I.B.A. Vest:
The Body Armor (IBA) system is a bullet-resistant vest originally used by US Armed Forces in the late 90's to the mid 2000's, seeing use up to around 2010. The IBA replaced the older 1980's era PASGT armored vests. The IBA OTV was initially produced in M81 Woodland Camo, but was also made in Coyote-brown for USMC units. M81 Woodland was later superseded by 3-color Desert Combat Pattern, followed by Universal Camo Pattern (also known as "ACU").

The IBA OTV featured the ability to hold SAPI plates, and had a Kevlar liners for added protection.
Features:
Heavy weight webbing covering entire vest for modular pouches
Accepts up to 11" x 14" replica ballistic front and back plates (replica plates not included)
Hydration system compatible
Built-in emergency drag handle
Adjustable waist tension straps on the sides
Detachable collar, groin, and shoulder pads
Size: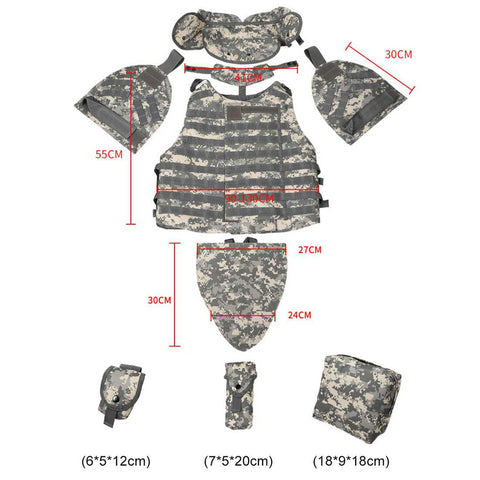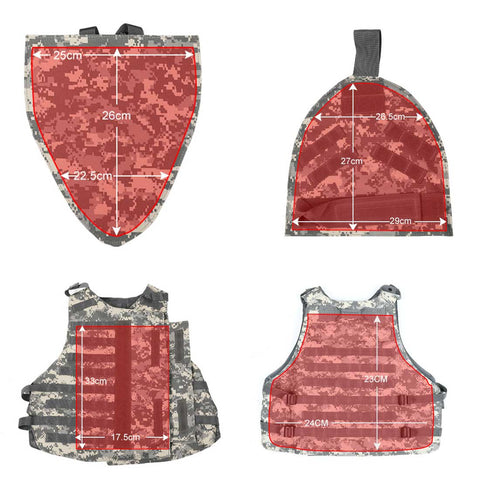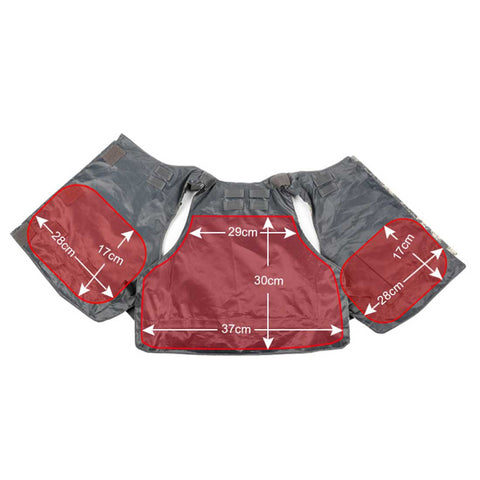 Color:
 5 colors available
Size:
Extra Large
Material:
1000 Denier Cordura
Includes:
Interceptor replica vest, detachable collar with throat protector, shoulder pads, and groin protector
Note:
This replica I.B.A.O.T.V. does NOT include Kevlar liners and cannot be used for ballistic purposes. This extremely realistic replica is meant for impressionist and Airsoft uses only.
• Estimated Delivery Time 7-14 Days.
• 100% Satisfaction Guarantee.
• 30 Days Money Back Guarantee.

---
We Also Recommend
---