FCS-RAC Pickup Noise Reduction FAST Helmet Tactical Headset
---
<
---
FCS-RAC Pickup Noise Reduction FAST Helmet Tactical Headset - Tan (RAC Headset Voice Version + Standard PTT)

Features:

.TSFS panoramic sound real environment sound processing technology: 360° no dead angle, automatic amplification of subtle sounds, for certain specific sounds, it will automatically adjust and provide more details, suitable for tactical judgment
.26dB noise reduction: noise reduction NRR index: 26dB (H: 34dB / M: 28dB / L: 16dB).
.Compatible with most radioes in the market
.Original SEO shooting environment, hearing protection optimization technology: automatic electronic sound pressure protection critical point: about 85dB automatically reduces high-pressure sound, drops to a reasonable sound pressure level, and transmits it to the hearing system (ear)
.Support FAST rail system: Support SF, Sentry, Highcut and Martime (Note: MTEK, Team, Eendy, AF rail system are not supported)
.Microphone support left and right installation: corresponding to different user habits, strengthen compatibility
.Comfortable ear cushion, strong wrapping: strong wrapping, fits the ear, it is not easy to wear and feel tired for a long time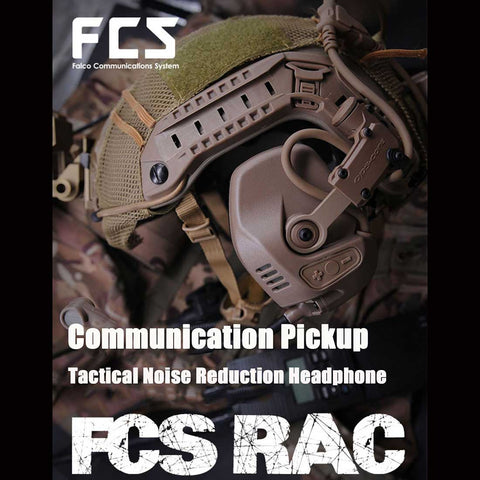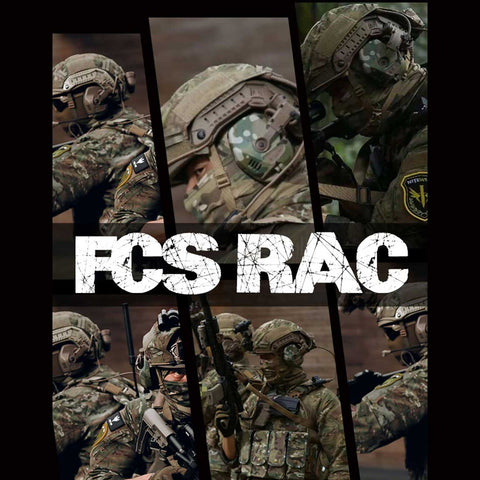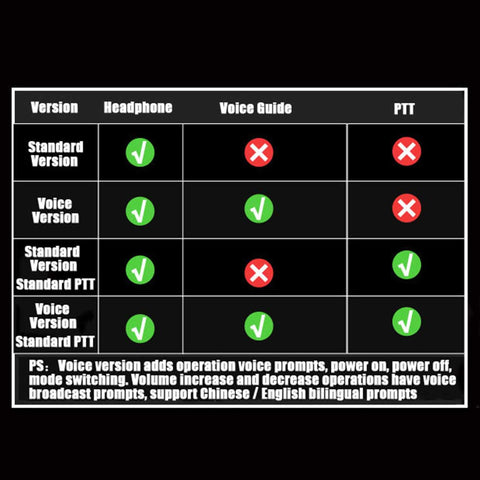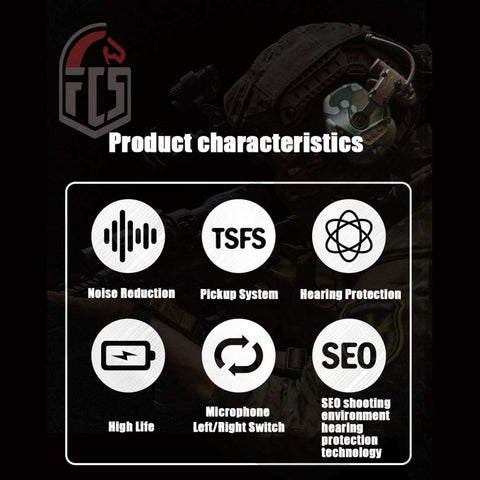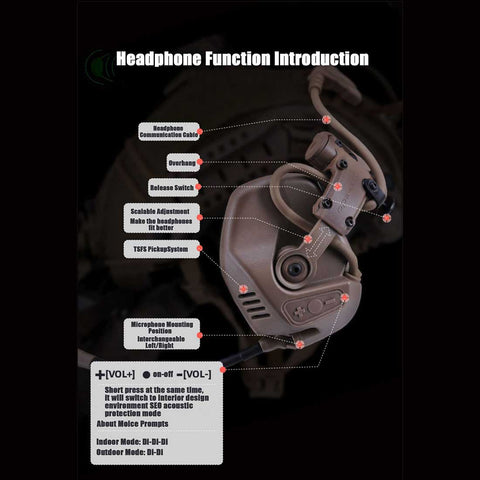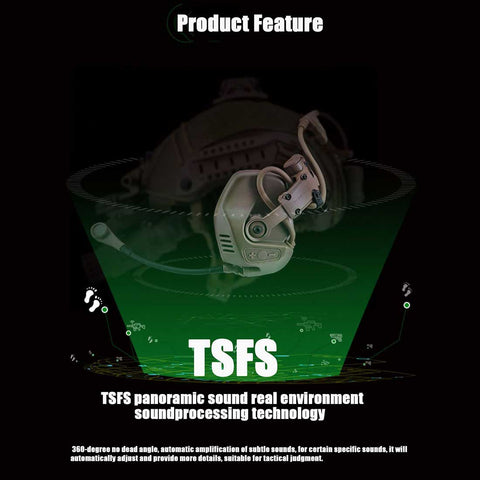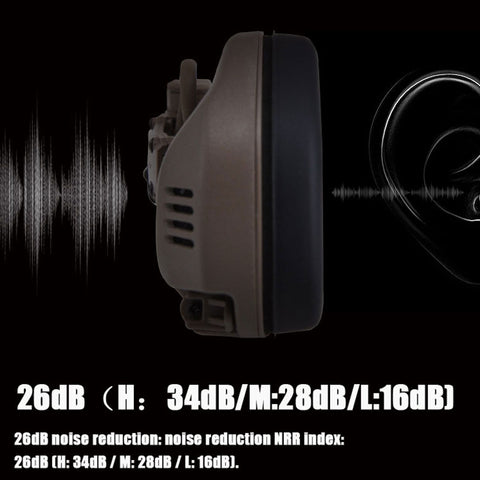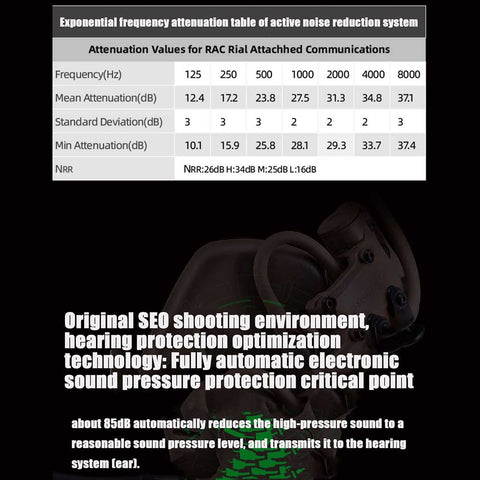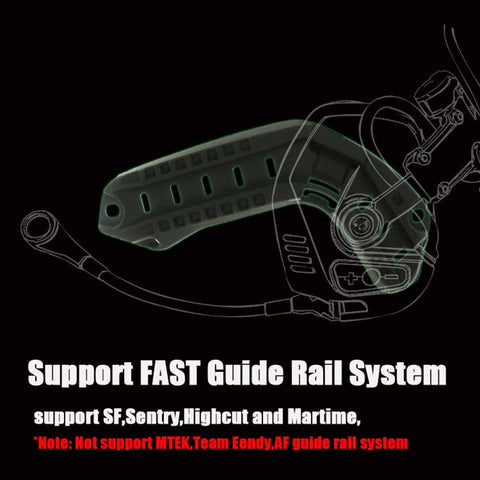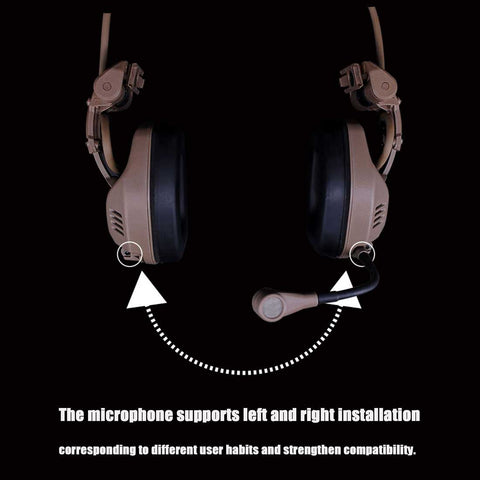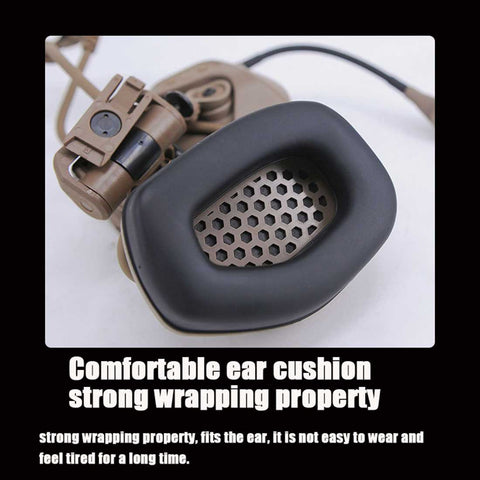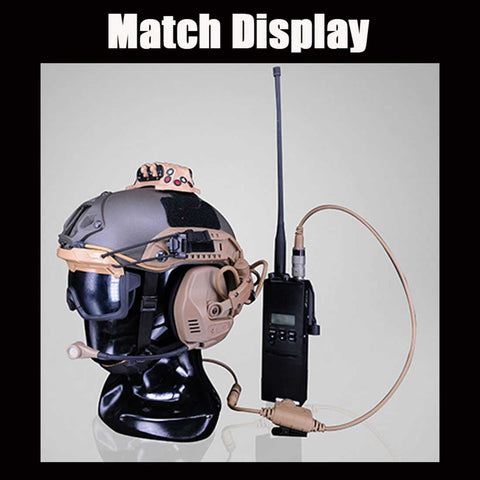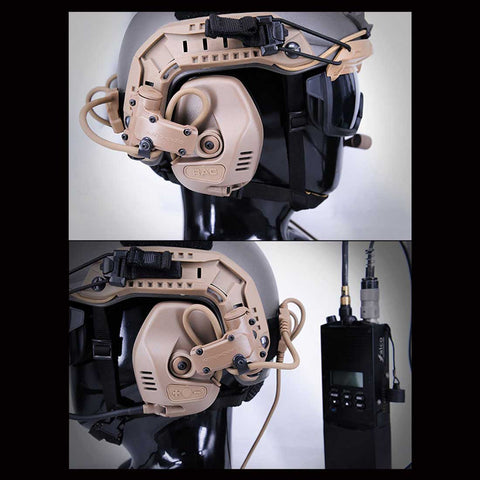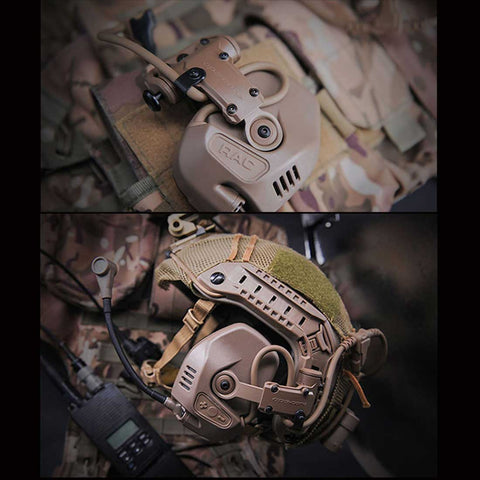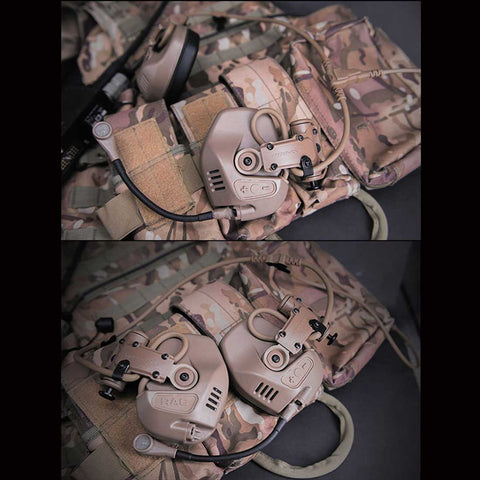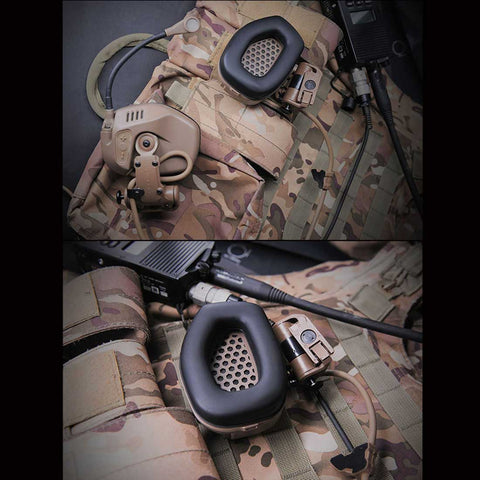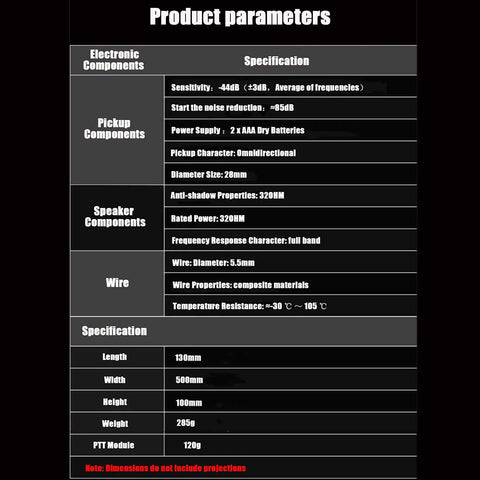 Specifications:

.Color: Tan
.Material: Plastic + Foam
.Product Weight: 480g
.Package Dimensions: 20.5 x 14.5 x 11.5cm
.Package Weight: 725g
.Packing: Graphic Carton

Package Content:

.1 x Headset
.1 x Standard PTT
• Estimated Delivery Time 7-14 Days.
• 100% Satisfaction Guarantee.
• 30 Days Money Back Guarantee.

---
We Also Recommend
---