FCS-AMP Pickup Noise Reduction FAST Helmet Tactical Headset
---
<
---
FCS AMP Dual Channel Pickup Noise Reduction Headphone Tactical Protective Headset - Tan

Features:
TSFS panoramic sound real environment sound processing technology: 360° no dead angle, automatically amplifies subtle sounds, automatically adjusts certain specific sounds and provides more details, suitable for tactical judgments

Noise reduction NRR index: 26dB (H: 34dB/M: 28dB/L: 16dB)
Quick release design: can quickly switch between helmet and headwear
Shooting environment hearing protection optimization technology, automatic electronic sound pressure protection critical point: about 85dB adaptive isolation of harmful sound pressure to protect hearing
Single/dual-line dual-pass: realize single/dual-line dual-pass function by matching different PTTs, and connect two radio devices for communication at the same time. Single-line dual-pass: It is recommended to use FCS V60 to achieve single-line dual-pass radio communication; dual-line dual-pass: It is recommended to use U94PTT to achieve dual-line dual-pass radio communication.
Long-lasting battery life: continuous battery life up to 60 hours (Note: 60 hours of battery life is calculated theoretically, actual battery life varies due to different usage methods, the value is for reference only)
Original pickup: Sensitivity: -38dB (±3dB, average value of each frequency); Start-up noise reduction: ≈85dB; Power supply: 2 x AAA dry batteries; Sound-lifting characteristics: omnidirectional; Size diameter: 27mm
Speaker components: impedance characteristics: 32 0HM; rated power: 30mw; frequency response characteristics: full frequency band
Microphone components: microphone: electret condenser microphone; speaker: moving coil
Ambient sound audio sound: 20-15000Hz; sound pressure protection: 85-95dB
Headphone jack: NATO standard interface U-174/u connector
Battery: 2 x AAA, used for pickup and noise reduction power supply, radio communication does not need battery power supply, can be directly connected and used

Compatible with various NATO standard communication models, PRC-148 / 152, FCS-148,
- FCS-U94,FCS-V60 & Original EARMOR M51,M52 & TCA and other military regulations PTT (NATO military regulations sequence)
Warm Tip:


Only headphones can't communicate directly (The corresponding PTT needs to be connected)

Not suitable for Peltor element ELEMENT Z-Tac and other PTT.

Avoid current murmur when connecting walkie-talkies. Turn to low power

(walkie-talkies recommend using TRI/TCA/FCS/Baofeng brands such as Hainengda are incompatible)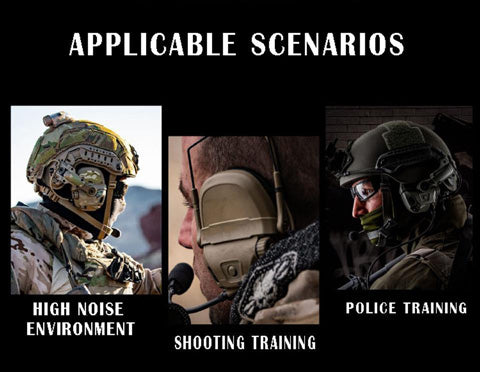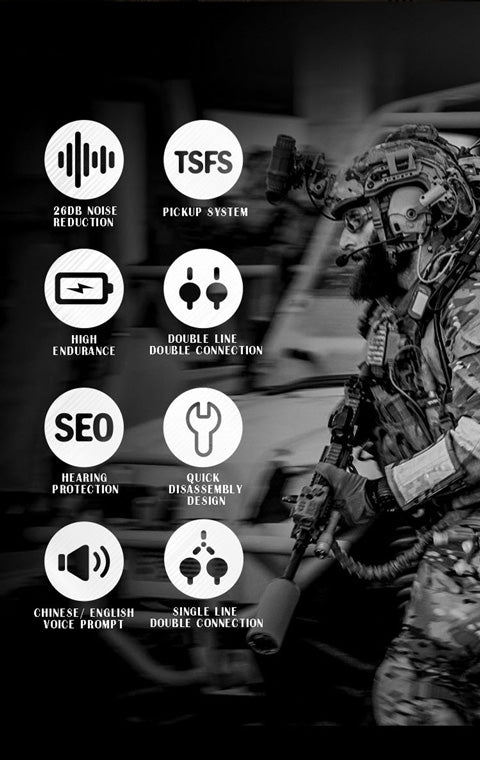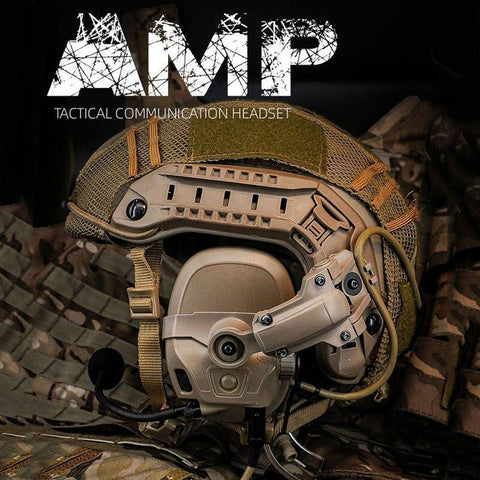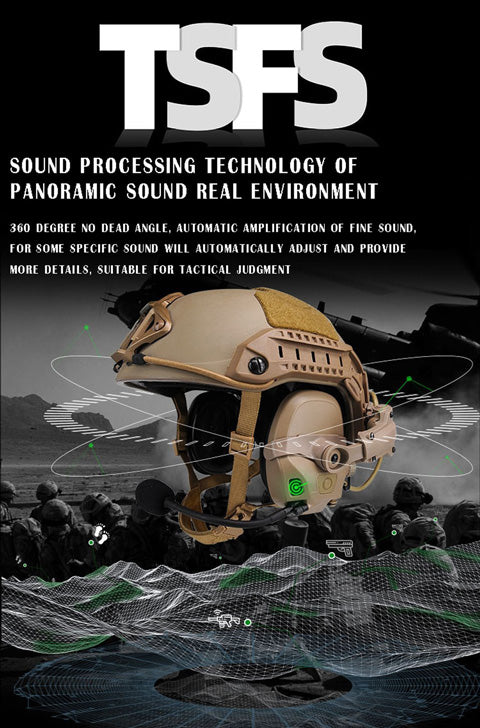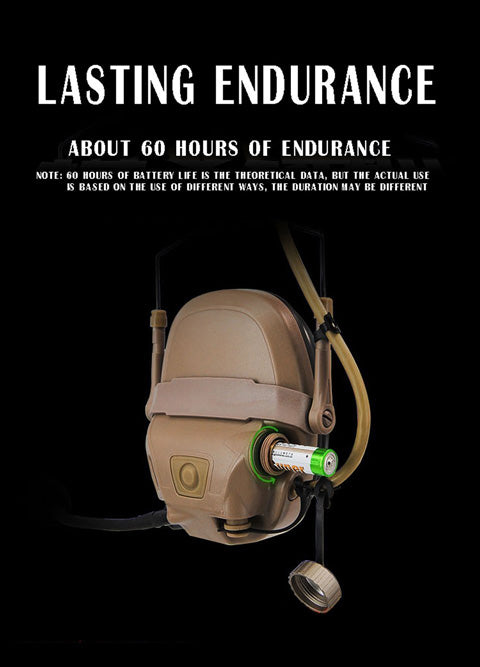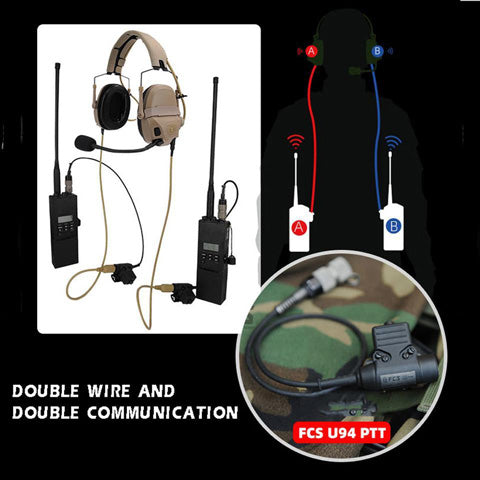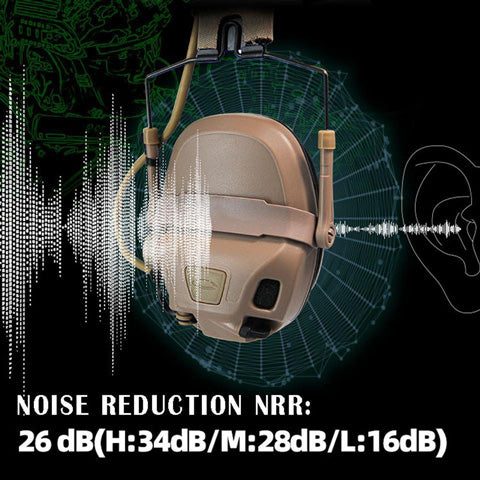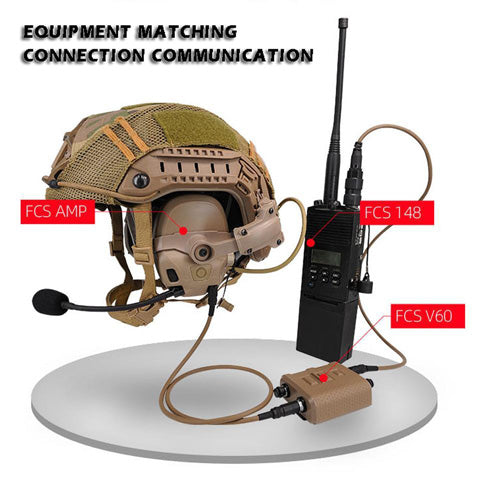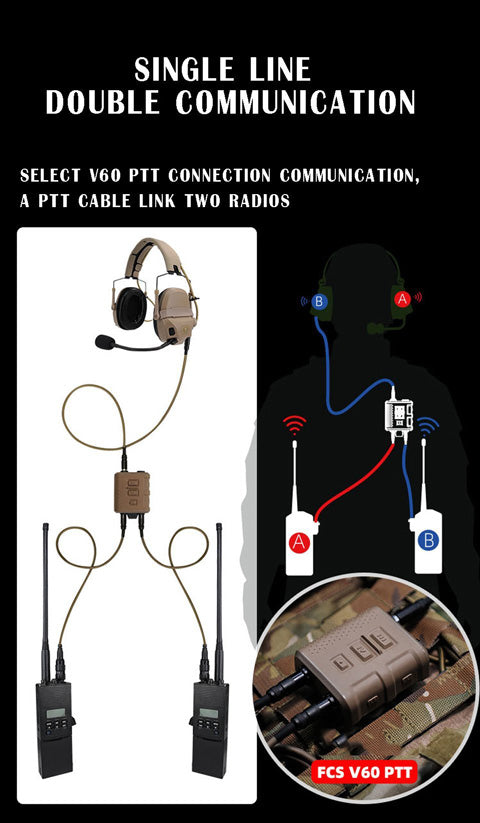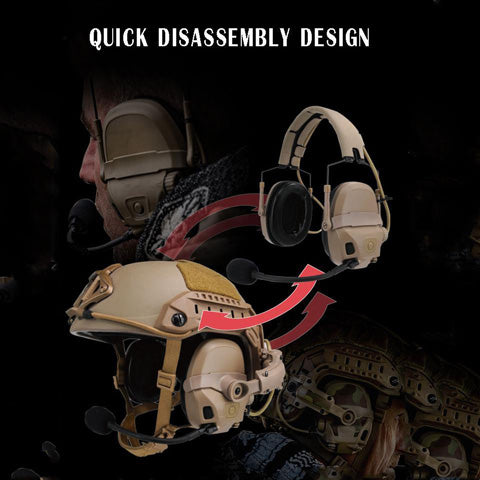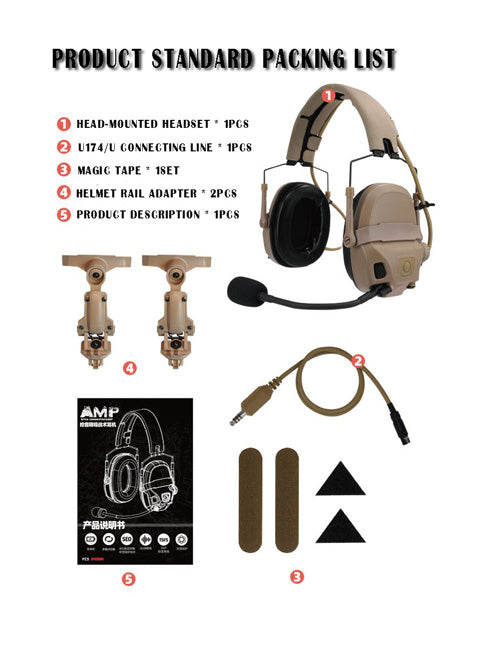 Specifications:

.Color: Tan
.Material: Plastic + Foam
.Product Weight: 480g
.Package Dimensions: 20.5 x 14.5 x 11.5cm
.Package Weight: 725g
.Packing: Graphic Carton

Package Content:

.1 x Headset
.1 x Standard PTT
• Estimated Delivery Time 7-14 Days.
• 100% Satisfaction Guarantee.
• 30 Days Money Back Guarantee.

---
We Also Recommend
---